FOREVER YOUNG BBL in DENVER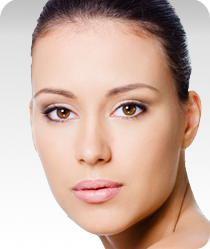 What if there was a treatment that not only slowed the skin aging but also reversed it!? Denver Plastic Surgery offers Forever Young BBL in Denver Colorado. By Sciton, Forever Young BBL is the only clinically proven treatment that not only removes sun damage in the skin such as brown spots and broken capillaries but also changes the gene expression in the skin cell.
A retrospective study by 491 evaluators of eleven patients treated with Forever Young BBL over the course of 10 years with 4 treatments per year revealed:
Patients skin appeared to not have aged at all over the study period.
Patients skin appeared 10 years younger than their actual age!
Immediate results also revealed:
Pigmented Lesions, including deep brown spots such as lentigines improved
Vasular Lesions, including cherry angiomas , telangiectasias and rosacea
Skin Tone and Texture
Acne and PIH (Post Inflammatory Hyperpigmentation)
This procedure has NO downtime! You can apply makeup on the same day! To keep your skin looking and feeling Forever Young you only need to do 4 treatments per year! Every 3 months or every quarter is recommended. Forever Young BBL  in Denver always includes the face and neck; however, other areas of the body can be done, such as décolleté.
Schedule a consultation
Request an in-person consultation and we will look forward to getting in touch with you.