MICRODERMABRASION in DENVER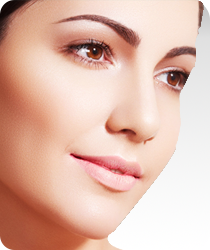 Microdermabrasion in Denver is an excellent way to rid your face of dry, dull and dead skin cells and reveal a refreshed, dewy complexion. We use the DiamondTome™ Skin Resurfacing System, which involves using a diamond-covered want to deeply exfoliate the uppermost layer of skin. The wand also includes a suction feature to clear the loose cells away, leaving only smooth, supple skin behind.
Microdermabrasion increases the effectiveness of added serums and other skincare products by removing the most superficial layer of skin and allowing the products to penetrate more deeply. Evidence also suggests that microdermabrasion may promote the synthesis of collagen and elastin in the dermis, resulting in healthier skin overall.
Microdermabrasion AT A GLANCE
Procedure
30–60 minute treatment performed in our office. No anesthesia is required.
Benefits
Clean, refreshed skin with a glowing appearance.
Recovery time
Sensitive skin may experience redness for a couple of hours following treatment.
Potential risks
Sensitivity to sun exposure; sensitivity to products; redness.
Tips
Clients are advised to schedule microdermabrasion in Denver for a few days before a big event for the more even makeup application.
Schedule a consultation
Request an in-person consultation and we will look forward to getting in touch with you.