LASER SKIN REJUVENATION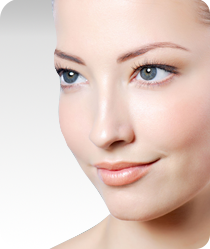 At Denver Plastic Surgery Associates & Medical Aesthetics, it's our goal to help you look and feel your absolute best. We only trust the industry-leading Sciton® laser technologies in our office. From deep laser resurfacing to SkinTyte™ treatments, our skincare experts can help you restore the fresh, healthy complexion you've been missing.
We combine two types of laser skin resurfacing for optimal results. The first is full-field resurfacing, also called MicroLaserPeel®, removes layers of skin across the entire treatment area to help erase fine lines, sun spots, and deep wrinkles such as upper lip lines and crow's feet. The second type of skin resurfacing, called ProFractional Therapy™, pinpoints fractionating micron columns into the skin for deeper penetration to stimulate collagen. This treatment is especially effective for acne scars, Keloids or raised scars and fine lines or wrinkles.
For more aggressive treatment of wrinkles, Dr. Rodgers utilizes a deeper resurfacing mode in the operating room. Deep resurfacing will have more spectacular results in the treatment of wrinkles and aging skin. Discuss with our expert laser medical personnel to learn about the best options for you. With the use of our Omni Serum, the downtime from aggressive laser resurfacing of the skin has been dramatically shortened.
SkinTyte uses light energy to deeply heat dermal collagen and initiate your skin's natural healing process. The results are enhanced firmness and skin renewal that requires no downtime. A series of 3–5 treatments set 1-2 weeks apart is typically recommended for maximum results.
Laser Skin Rejuvenation AT A GLANCE
Procedure
1 hour treatment under laser, with the aid of prescription numbing medications to reduce discomfort.
Benefits
Smooth refreshed skin with fewer wrinkles, better texture, tone and pigmentation reduction.
Recovery time
Light resurfacing typically results in 1–2 days of redness, whereas deeper treatments tend to take 5–7 days to heal. Patients are given post recovery kids to aid in healing at home.
Potential risks
Temporary discomfort; irritation; bleeding; infection; delayed healing.
Tips
Patients are directed to avoid direct sunlight 2 weeks prior and 2 weeks post treatment. It is advised to avoid public swimming pools and hot tubs 2 weeks post treatment.
Schedule a consultation
Request an in-person consultation and we will look forward to getting in touch with you.