CHEMICAL PEELS in DENVER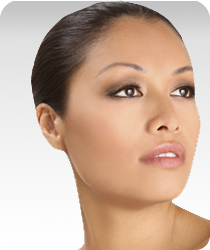 Chemical peels in Denver are used to treat a wide variety of skin conditions ranging from irregular pigmentation and acne to poor skin texture and fine lines. In its simplest term, a chemical peel in Denver is a treatment that uses selected acids to exfoliate the skin and create rapid, visible results. Treatments range from extremely mild peels that can be done over your lunch hour to more aggressive salicylic peels that are used to treat moderate to severe acne.
We know the term "chemical peel" can sound intimidating, but rest assured that all of the skincare specialists at Denver Plastic Surgery Associates Medical Aesthetics are here to answer all of your questions. Our team will help customize a chemical peel treatment plan to help achieve your skincare goals and you can be confident knowing that we will do everything possible to make you feel as comfortable as possible.
Chemical Peels in Denver AT A GLANCE
Procedure
Treatment typically lasts 30 minutes and is performed in our office. No anesthesia is required.
Benefits
Smoother, more youthful skin appearance with benefits to pigmentation and texture.
Recovery time
Depending on the depth of the peel, recovery can range from redness to intense peeling.
Potential risks
Irritation; dryness; itching; uneven treatment results due to penetration of acids.
Tips
Clients are advised to schedule a consultation with one of our skincare specialists to determine the best peel option.
Schedule a consultation
Request an in-person consultation and we will look forward to getting in touch with you.