ABOUT OUR MED SPA
At Denver Plastic Surgery Medical Aesthetics, our services aren't just designed to make you look younger. They've been created to help you feel completely comfortable in your own skin—from the inside, out.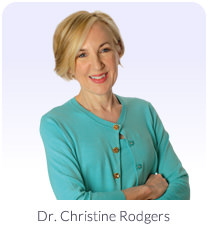 To achieve this goal, we believe in a customized approach using a combination of our expert services and innovative, home-use products. We pride our business on offering the best quality skincare treatments personally selected by Dr. Rodgers herself. They are proven to be safe on skin and effective in reducing the signs of aging. Wrinkles, dull skin, pigmentation, sun damage, acne and volume loss don't stand a chance against our dedicated team of skincare specialists. And now it's your turn to meet the new you.
Products and Providers
Belotero®
Sciton® Technology
Botox® Cosmetic
Radiesse® Filler
Voluma™
Volbella™
Vollure™
Latisse®
DiamondTome™ Skin Resurfacing System
PRP
OMNI Core Recover Complex
Our Med Spa Reviews

-
Written on February 24, 2017
If you've ever considered Botox, fillers or any other cosmetic procedure this is the office for you! I knew I needed and wanted something done to refresh and rejuvenate my face but was hesitant about these procedures. I've now been a patient for over four years and I have been beyond pleased with entire process and results. My clinician has been Brooke but every person in this office is friendly, helpful and I can't say enough wonderful things about the entire staff. Brooke is amazing and a true artist with knowing what to best recommend for your treatment. I trust her explicitly to advise me on the services and products I need. The results have been more than I ever expected and I couldn't be happier! Dr. Rogers, Brooke and the entire staff have the utmost integrity and professionalism with a warm comfortable and welcoming environment.
-
Written on December 7, 2016
My experience at Dr. Rodgers office was fantastic. Katie Goodin was the PA that administered my Botox and she couldn't have been more thorough. She explained the exactly what I should expect and answered all of my questions in great detail. 3 weeks later, the results are exactly what I desired. I will definitely be back.
-
Written on October 16, 2016
Dr. Rodgers did two surgical procedures for me 9 years ago — when I had the funds, more time for recovery, and faster healing. Now I have a different lifestyle — and I need something non-surgical, little or no downtime, and less costly. That's where Katie and Ashley have become my go-to specialists in Dr. Rodger's office … with Katie I've had Botox and Belotero for fine lines, plus Radiesse and Juvederm to restore lower-face volume; and Ashley now has a lifelong client for Forever Young BBL to restore collagen and repair sun damage on my face, neck, and chest. I love the way my face looks! My colleagues ask me what I'm doing to "age in reverse".
Schedule a consultation
Request an in-person consultation and we will look forward to getting in touch with you.