About Non-Surgical Procedures
About Our Med Spa At Dr.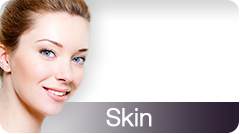 At Dr. Christine Rodgers Medical Aesthetics, our services aren't just designed to make you look younger. They've been created to help you feel completely comfortable in your own skin—from the inside, out. All initial consults with our expert Physician assistants and medial esthetician are complimentary.
Botox Cosmetic® is an injectable neurotoxin that reduces the contractions of the muscles that cause fine lines and wrinkles. These beauty-enhancing treatments are most often used to instantly correct moderate to severe wrinkles throughout the forehead, between the eyebrows (those pesky frown lines) and around the eyes (crow's feet).
Chemical peels are used to treat a wide variety of skin conditions ranging from irregular pigmentation and acne to poor skin texture and fine lines. In its simplest terms, a chemical peel is a treatment that uses selected acids to exfoliate the skin and create rapid, visible results. Treatments range from extremely mild peels that can be done over your lunch hour to more aggressive salicylic peels that are used to treat moderate to severe acne.
Dermal fillers are volumizing substances that are carefully injected by one of our skincare specialists to reduce the appearance of wrinkles, raise scar tissue, enhance features and/or replace volume loss. At Dr. Christine Rodgers Medical Aesthetics, we offer several different dermal fillers, including Juvéderm®, Voluma®, Restylane®, Radiesse®, and Belotero® to give you a wide variety of treatment options and help you get the most natural looking and longest lasting results possible.
Broadband Light (BBL) treatments are used to smooth skin's texture, even skin tone and correct color pigmentation issues such as rosacea, flushing, sun damage, age spots, redness and/or birth marks. This technique is incredibly powerful and was recently the subject of a university study published in the Journal of Investigative Dermatology. The study's results suggest that BBL can promote anti-aging benefits at a molecular level, clinically altering cells to have more youthful genetic traits. With just four treatments per year, the anti-aging effects can last well over 10 years.
Halo Fractional Laser can wipe away the appearance of fine lines, wrinkles, enlarged pores and sun damage…with typically no downtime. Results can typically be seen immediately and will continue to improve over time. Achieve a beautiful, youthful glow with Halo.
Laser hair reduction is a non invasive laser treatment that is effective in reducing unwanted hair growth.  This technique is most often used on the face, under the arms, on the legs or along the bikini line, and is effective in reducing dark, coarse hair from any area of the body.
Microdermabrasion is an excellent way to rid your face of dry, dull and dead skin cells and reveal a refreshed, dewy complexion. We use the DiamondTome™ Skin Resurfacing System, which involves using a diamond-covered want to deeply exfoliate the uppermost layer of skin. The wand also includes a suction feature to clear the loose cells away, leaving only smooth, supple skin behind. No anesthesia is used during these treatments.
Here at Denver Plastic Surgery Associates Medical Aesthetics, it's our goal to help you look and feel your absolute best, which is why we only trust industry-leading Sciton® laser technologies in our office. From laser resurfacing to SkinTyte™ treatments, our skincare experts can help you restore the fresh, healthy complexion you've been missing. These services may require multiple treatments and cannot be combined with fillers or injections in the same appointment.
Schedule a consultation
Request an in-person consultation and we will look forward to getting in touch with you.