DENVER PLASTIC SURGERY TEAM
Cosmetic Surgery Team in Denver, Colorado
Katie McCarty, MMS, PA-C
Physican Assistant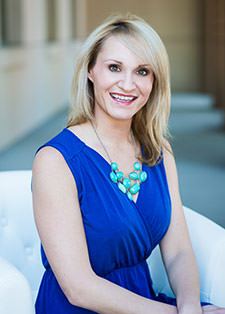 Since 2012, Katie has been expertly performing aesthetic treatments such as laser resurfacing, BBL, and Halo along with advanced use of Botox and dermal fillers. In 2018, Katie was nominated for Real Self's Most Loved Injectors award. On the surgical side of practice, she provides much of the pre- and post- op care and performs several minor surgical procedures. Katie thrives on assisting patients on the road to recovery and ensuring they have a great experience at our office.
A native of Charleston, West Virginia, Katie attended Colorado State University and the Universite de Grenoble in France for her undergraduate degree, with a major in Biology and minors in French and Biomedical Sciences. For her masters, she attended St. Francis University and Red Rocks for her physician assistant degree. When she's not brightening people's days here, you can probably find Katie taking photos, playing tennis, hiking, scuba diving, traveling with her husband or hitting the slopes.
Brooke Riddleberger, MMS, PA-C
Physician Assistant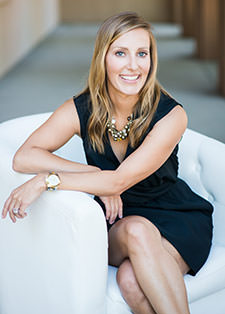 Brooke performs the pre and post-op care for many of our surgical patients, as well as injectables, laser treatments and other age-defying services. Brooke has the rare artistic awareness necessary to provide natural results and avoid the over-processed look. Brooke prides herself on her ability to personally connect and listen to the needs of each client. Her honesty and passion for learning advancements in the industry and help keep her clients informed on their health needs.
Brooke, a native of Breckenridge, completed her undergraduate at the University of Colorado at Boulder and then attended Pennsylvania's Arcadia University. There she received both her Masters and her Physician Assistant degrees. In her free time, Brooke loves to ski, hike, travel and spend time with husband and two young boys.
Ashley Ackerson
Laser Specialist, CMA
 Ashley is our Certified Laser Specialist and Aesthetician. She has been working with laser and medical skincare since 2002. She specializes in melasma (brown spots) and broken capillary removal, fine lines and wrinkles, acne and acne scarring. Ashley is certified in 14 different lasers and also educates and trains other Aestheticians and Nurses in advanced laser treatments and laser physics. Ashley is also certified in permanent cosmetics from the International Institute of Permanent Cosmetics. Her specialty is hair stroke simulation eyebrows and lash line eyeliner for the most natural look.
Ashley takes considerable time with each patient in their complimentary skincare analysis to customize an achievable skincare plan. Her passion for aesthetics and laser therapy drive her to continually educate herself in the latest skincare treatments and trends.
Ashley received her Aesthetic License from Xenon International Institute and has taken courses with Sciton International, Rocky Mountain Laser College, CoolSculpt, Polymar, Polyase Nd-Yag and Alexandrite, C02, Thermage, Obagi, Lumenis and Cutera. She also attended Metropolitan State University and studied History with a minor in Marketing.
Ashley is married with 3 children and loves to travel the world, read, hike, ski and spend time with her family.
Stephanie Barrett, R.N.
Registered Nurse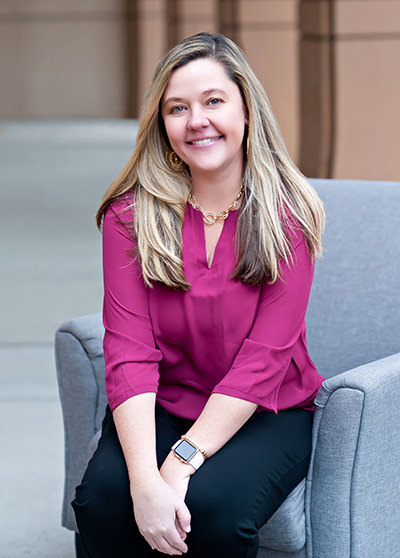 Stephanie joined Denver Plastic Surgery Associates in July 2015. Stephanie makes your experience at our office exceptional, providing service and care during your pre-operative and post-surgical visits. Stephanie graduated from University of Colorado at Boulder with a B.A. degree in Sociology and received her Bachelors of Science in Nursing from Linfield College, Oregon. Prior to joining our practice, she worked as a registered nurse in a variety of capacities including newborn critical care, labor and delivery and elementary school nursing. Stephanie is married to her husband, Mike, and has 3 daughters that keep her busy with gymnastics and dance.
Andrea Friday, R.N., B.S.N.
Registered Nurse
Andrea joined Denver Plastic Surgery Associates in June 2018.  Andrea provides post-operative care for many of our surgical patients, as well as injectables, lasers treatments, microneedling, and other aesthetic treatments.   She prides herself on helping others and enjoys seeing patients take gratification in their results.  Andrea graduated from the University of Pittsburgh with a B.S. in Nursing in 2005.  Prior to joining our practice, she worked as a Registered Nurse for the University of Pittsburgh Medical Center doing medical/surgical nursing as well as orthopedics.  Andrea enjoys running, reading, and especially treasures spending time with her son.
Brenna Seawalt
Medical Assistant
Brenna has been an important part of our clinical team since January 2019. She is a graduate from the University of Saint Mary in Leavenworth, Kansas, with a Bachelor of Science degree. Her major was Biology, receiving honors in the field, and she double minored in Chemistry and Business. In her previous roles, she worked as a Patient Liaison at a plastic surgery center and as a part of the administrative team for Transplant Services at The University of Colorado Hospital. Brenna recently received her NREMT and IV therapy certification and is ultimately wanting to pursue PA school.
Brenna is a Colorado native, born in the small town of Berthoud, and truly loves the outdoors and all that the Colorado mountains have to offer. In her spare time you can find her dog sitting and doing yoga and Pilates.
Vanessa Hernandez
Medical Assistant
A rare Denver native, Vanessa joined our practice in the fall of 2018. She received her medical assistant certificate in 2003 from Pima Medical Institute and has an extensive background in the medical field, specifically women's health. Vanessa really loves working in medicine as it offers variety and continuous growth. When she isn't at work, she enjoys baking cakes, going to the movies and spending time with her husband and three kids.
Kaitlin Thibou
Patient Care Coordinator
Kaitlin has been a member of the Denver Plastic Surgery Associates team since the fall of 2018. As our Patient Care Coordinator, it is her most important job to be the patient's advocate from first inquiry to surgery and beyond. Kaitlin coordinates all aspects of the process, from initial consult to the day of surgery, to ensure total safety and satisfaction. With a background in patient care and fulfillment, Kaitlin is committed to making a difference in the lives of everyone she engages with.
Recently moved back to her home state of Colorado, Kaitlin enjoys the outdoors, most specifically concerts at Red Rocks Amphitheater, as well as yoga and independent films. 
Julie Boone
Front Desk Coordinator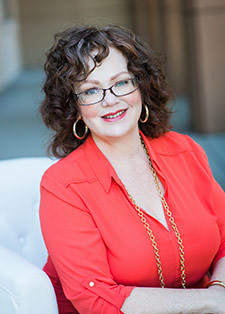 Julie is not only the voice on our end of the phone line, but she's also the first contact for patients entering the office. It's Julie's job to make sure everyone feels welcome and at ease, and it's a perfect job for her, too. Julie greets everyone with a smile and looks forward to interacting with new and interesting people on a daily basis. She's an organizational mastermind and does an excellent job keeping our practice running smoothly.
Before joining Denver Plastic Surgery, Julie worked at a busy spa where she prided herself on provided outstanding customer service to every client. She is also a licensed aesthetician and a makeup artist, and loves to cook and garden here in her hometown of Denver.
Venett Johnson
Front Desk Coordinator
As one of our Front Desk Coordinators, Venett ensures that your encounters with our front office run smoothly and efficiently every time you visit. Her knowledge, background and passion for cosmetic surgery is evident in her interactions with patients.  Customer service is her top priority- she loves being able to get to know our patients on a personal level and first name basis.
Venett is married with two children. When not at the office, she enjoys freelance photography, traveling and volunteer work.
Becky Godsey
Practice Manager
Becky joined Denver Plastic Surgery Associates in 2016. Her diverse background in business management, sales and marketing is an asset to our medical practice. Before joining Denver Plastic Surgery Associates, Becky worked at Denver's Channel 7, the Denver Health Foundation and was the previous Office Manager for Fusion Chiropractic and Wellness Clinic.
Becky holds a Bachelor of Science in Business Administration from the University of Missouri- Columbia and is an avid Mizzou Tigers fan. She has two children that keep her busy and, in her spare time, enjoys yoga and running.
Schedule a consultation
Request an in-person consultation and we will look forward to getting in touch with you.